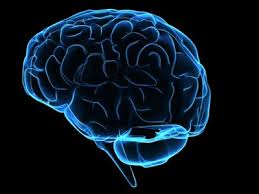 It's amazing how much power your brain really has. We've all heard about the powers of both positive and negative thoughts in terms of success and happiness, but what about our sex lives? The truth is that your brain isyour biggest sex organ – and for good reason. The powerful affects your brain has on your body can make or break your sex life. Here we'll look at some of the ways your brain might be sabotaging your chances and how you can use it to make your sex life absolutely explosive.
Dressing for Sexual Success?
You've always been told to dress for success, but did you know that applied to sexual success as well? A study conducted at the University of Maryland found that subjects judged people harshly on how much skin they showed. During the study, subjects were asked to rate the attractiveness, intelligence and perceived level of success of two people – one man and one woman – who were either shown in just a close up head shot or with skimpy clothes on. Photos of the person in skimpy attire resulted in a higher physical attractiveness levels but lower on both intelligence and overall success, making them less attractive to respondents. The next time you find yourself judging someone just because of the clothes they're wearing, take a step back and approach them as if they were wearing something else entirely. This approach will prevent you from ogling women in short skirts and those women will notice, too. Your focus on learning more about them as a person instead of eyeing up their cleavage will, in turn, make you more attractive to them. It's an easy win-win.
Performance Anxiety
The stress to perform in bed can lead to all sorts of sexual problems, most commonly temporary impotence and premature ejaculation. This is such a common problem that many men consider it a routine problem they don't always think to try and fix. It's true that most of the time you can simply wait it out and eventually you'll get past it and back into your usual groove, but why wait? There are plenty of natural cures for performance anxiety. Yoga, meditation, exercise and good old fashioned stress busters can all help put performance anxiety in its place. When you find yourself obsessing about being 'The Best' take a deep breath and calm down. No woman expects you to be perfect every time and, to be honest, most women don't want a Perfect 10 in bed. What they want is a man who knows how to please her personally – not one stuck on performing like they're in a porn movie. So relax, have fun, put her satisfaction first and you'll be fine.
Jealousy and Insecurity
When you're in a relationship, your brain can begin to do some crazy things. If you see your girlfriend texting away one evening, suddenly you can start to think she's chatting to some guy or talking about you to her friends. This breeds insecurity, jealousy and other serious mental issues that can interfere with your sex life as well as your emotional relationship. This kind of mental stress is often the cause of premature ejaculation as well as other performance issues. The simple fix for this problem can be a bit harder. Typically this happens because of your experience in past relationships and that's something you'll need to deal with properly so that you're not carrying that baggage into this relationship. Start by talking to your partner honestly about your feelings and suspicions, even if they sound crazy. As you talk to your partner, be sure to stay calm – don't start pointing fingers or making accusations. Keep it calm and chances are she'll be able to set your mind at ease in no time. Opening the channel for honest and frank dialog about your feelings will set the stage for the one thing that really drives a woman crazy – a man who can talk about how he feels. Even if an argument flares up, don't lose control and you'll end up getting the Holy Grail – Make-Up Sex! Once you know all the ways in which your brain might be throwing your game off, it's an easy job to put your mind at ease and get your thoughts back on track.